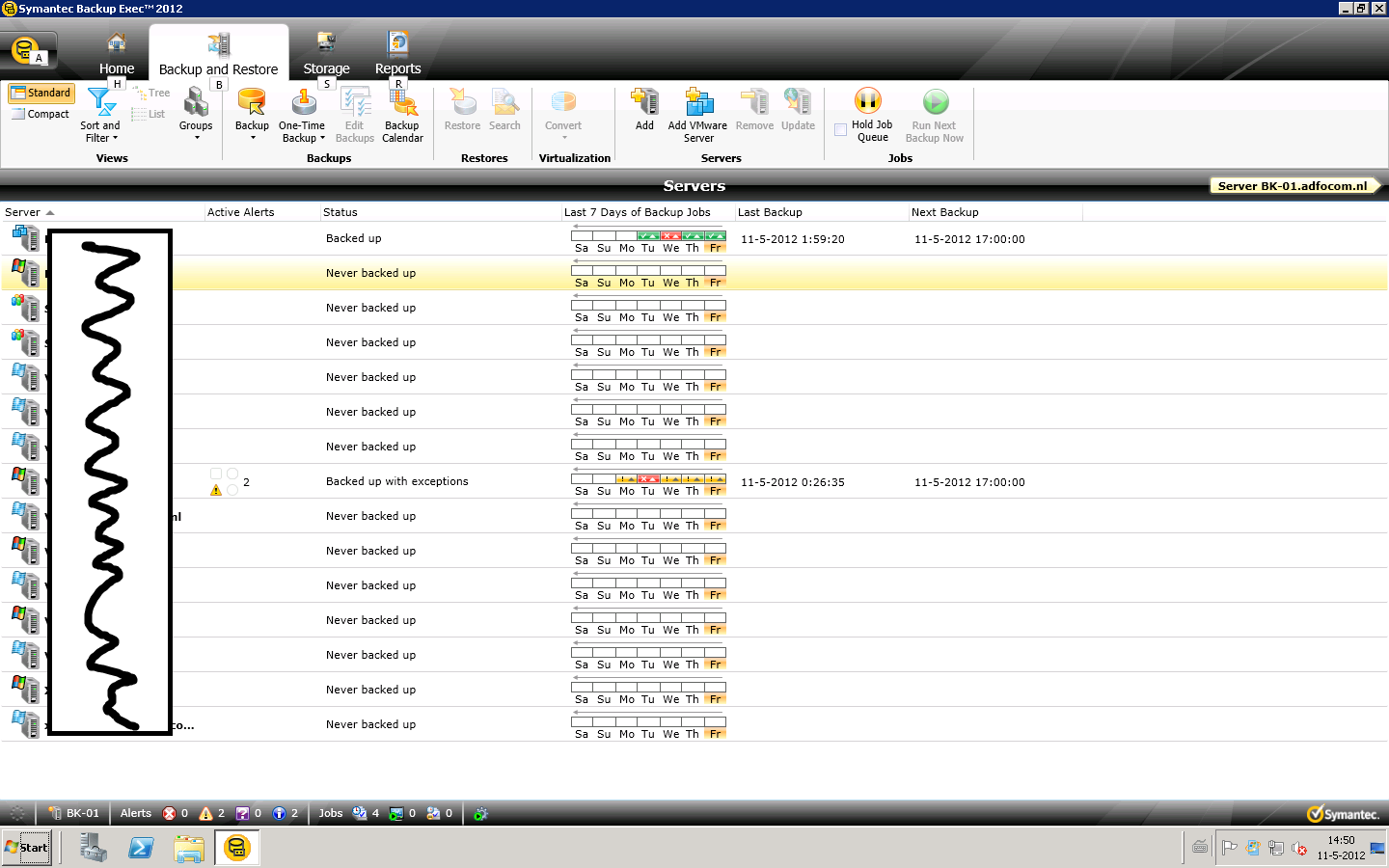 Een upgrade van Back-up Exec kan een hoop tijd schelen met het herstellen van de back-up options. Soms wil je bewust een schone installatie, maar vaak genoeg is een upgrade erg aantrekkelijk. Binnen korte tijd zit je op de laatste versie en dien je alleen nog een herstart de plannen voor die servers die dat nodig hebben, dit omdat er een nieuwe agent met iedere versie meekomt.
Maar, standaard zullen veel mensen tegen de error: "Deduplication is no longer licensed in this upgrade. You may not remove this license during the upgrade. To continue, either add a serial number for deduplication option, upgrade as trial, or remove the option in the previous version, then continue the upgrade.".
Met andere woorden, verwijder de optie omdat deze niet meer gratis is. Maar daar zit hem de kneep, in 2010 kan je de optie niet meer deinstalleren omdat deze er bij zit. Upgraden gaat niet omdat je geen code hebt. Wat nu? Simpel, start de installatie zonder serienummers/slf files. Je krijgt nu vanzelf een "trial license" voor 60 dagen. Na installatie kan je via de "change/remove" optie onder "control panel -> Software" de installatie aanpassen en de "Deduplication option" verwijderen.
Nadat de optie is verwijderd kan je de software voorzien van de licenties en is de upgrade voltooid.