Swyx2All B2C (Business to consumer)
Voor Business to Business hebben we de Swyx2All Google Maps functionaliteit. Dat werkt prima voor bedrijven. Maar wat nu als je voornamelijk met consumenten contact hebt in plaats van bedrijven. Als er dan iemand belt die niet geregistreerd staat in de interne relatiedatabase dan biedt Swyx2all B2C uitkomst. Bij binnenkomende gesprekken wordt dan op internet openbaar beschikbare bronnen geraadpleegd. Bij een match worden dan de betreffende gegevens weergegeven: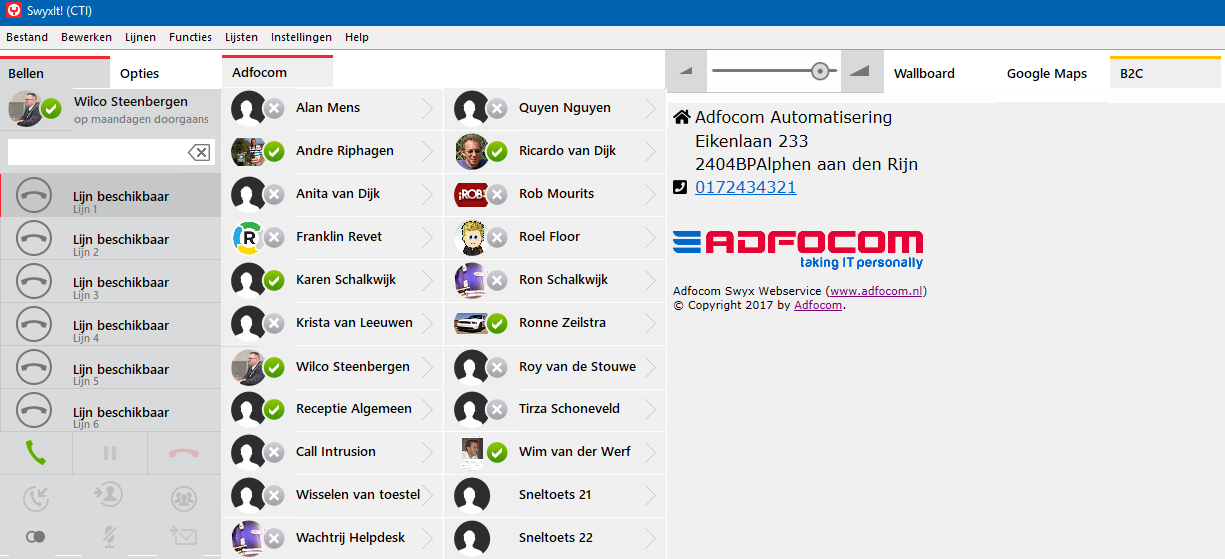 Fervente Swyx gebruikers en beheerders kennen de ontwikkelingen van de diverse Swyx2All modules. Nieuw is dat deze vanaf heden gratis zijn. Hou de komende weken dit blog in de gaten. Ik zal één voor één de basis varianten bespreken. Elke basis variant kent meerdere smaken. Ideeën voor nieuwe functionaliteit? Ze zijn van harte welkom! Kan je niet zo lang wachten? Ben je nieuwsgierig naar al onze Swyx2All modules? Neem dan contact op via: [email protected] of bel: +31172434321.
https://www.adfocom.nl/wp-content/uploads/2018/05/Swyx2All-B2C.png
559
1225
Wilco
//www.adfocom.nl/wp-content/uploads/2015/03/ADFOCOM-logo.png
Wilco
2018-05-02 16:39:55
2018-05-02 16:45:24
Swyx2All modules nu gratis, Swyx2All Google B2C